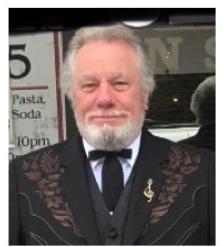 Denny Rogers as Kenny Rogers
My name is Dennis Gustaferri. I've been performing in the music business over 50 years,
Playing in many venues like Westbury Music Fair, The Dream Theater Pennsylvania Theater of Performing Arts. Ocean City Maryland, Florida, Vegas and venues in New York l, both large and small venues. I've performed in Orange County band shell and on the main stage of Eisenhower Park and several times in Patchogue Theater as well as several town sponsored street fairs.
Starting as a child I was a drummer for a group called the "Five Shades." A duo playing guitar and singing with a dear friend. Years later singing as a solo artist "Just Dennis" then creating a duo in 1990 called "Just The Two Of Us", even a time when I was among the very first Karaoke Hosts In NY, called "In The Spotlight Productions". I created an 11 piece band called "Sweet Sound Band" and had it for 17 years. During this time I also was the lead singer in a wonderful A Cappella group called "Champagne" for 2 years and then Lead Singer for the legend group "John Roper and the Bob Knight Four" (Good Goodbye" & "Somewhere" (West Side Story"), I sang with them off and on for 20 years and still do to this day. Then my dream came true, I became a "Chime" in the Legend group: "Lenny Cocco and the Chimes", ("Once In A While" & "I'm In the Mood for Love"), until Lenny's passing. I was told that I sound like Kenny Rogers and have been performing as Denny Rogers, a Tribute to Kenny Rogers. It is amazing that I do look somewhat like Kenny Rogers but more importantly, I sound just like Kenny Rogers. After performing with all styles of songs I added Kenny to my sets and also doing Dinner Shows and bigger shows as a Tribute to Kenny Rogers doing all Kenny, it became evident that since Kenny has retired, this would be a wonderful thing to do. I also teamed up with John Prussen, also known as Johnny Diamond who performs as a Neil Diamond Tribute Artist and sounds just like Neil Diamond. I've performed with several Tribute Artist as Steve Mitchell, as an Elvis Presley Tribute singer, Charlie Gange, as a Frank Sinatra Tribute Artist who looks and sound just Like Frank Sinatra. JayCee Driesen, has an unbelievable voice as Barbra Streisand Tribute Artist. And many more... (Just click on their picture for their bio) This lead I to this adventure of creating a Vegas style show of all Tribute Artist to perform in shows together with our Sound and DJ to provide for your listening and dancing pleasure. This is all now known as Dennis Gustaferri Presents.

Dennis Gustaferri
You Show was fabulous.
Loved it !
Eric Rosenstein
————-
Wooow what a great song! great singer Denny.
One song better then another!! thanks!
GREAT SHOW...THANK YOU SO MUCH DENNY..
Stella Fuggetta
————
Dennis Gustaferri
You Show was fabulous.
Loved it !
Great show
Virginia Schiffino Rosetto
————
We are so blessed to be sitting here listening to this amazing man
Susan Coumo Cutillo
————
Denny Rodgers,I have a friend over she thought I had Kenny Rodgers on playing, she couldn't believe it to I showed her. Wow she said he is great, I said he is great.
Alfonso Cutillo